Here is a list of external grants that have recently been awarded to current Williams faculty in support of their leave, research, and/or programmatic activities. Awards are listed alphabetically by funding organization.
Have you received a grant award that is not included here?  Please let us know!
Note:  Your colleagues have agreed to make successful proposals available as a resource to help aid others in the grant writing process.  Copies of these proposals can be accessed via the "Faculty Grant Proposal Library" in GLOW.
Phoebe Cohen, Associate Professor of Geosciences, received a $70,000 ACS Petroleum Research Fund grant for her research on using organic-walled microfossils to reconstruct past environments and paleo-ecological conditions, focusing on the Late Devonian biodiversity crisis. (June 2016)
---
Gregory Mitchell, Chair and Associate Professor of Womens, Gender, and Sexuality Studies, has been awarded a $95,000 Frederick Burkhardt Residential Fellowship for Recently Tenured Scholars from the ACLS. Professor Mitchell's fellowship will take place at Princeton University where he will be in residence in the Program in Gender and Sexuality Studies during the 2019-2020 academic year. While in residence at Princeton, Professor Mitchell will be working on his research project, "40,000 Missing Girls: Moral Panics, Global Sporting Events, and the Spectacle of Sex Trafficking." (February 2019)
---
Anthony Sheppard, Marylin & Arthur Levitt Professor of Music, has been awarded a $70,000 American Council of Learned Societies (ACLS) Fellowship submitted for his research and book on "The Performer's Voice: Timbre and Expression in Twentieth Century Vocal Music." Professor Sheppard will investigate how specific composers and performers of vocal music wielded timbre–the tone color of a vocal sound–as a musical tool of expression, particularly in the mid-twentieth century. (February 2019)
---
Ralph Morrison, Assistant Professor of Mathematics, was recently awarded a $4,000 AMS-Simons Travel Grant.  Professor Morrison will use this two-year grant to visit collaborators to work on his research on tropical geometry.  Tropical mathematics begins by replacing the usual rules of arithmetic (addition and multiplication) with new ones (taking a minimum, and addition), which helps to solve optimization problems, including scheduling and job assignments.  Professor Morrison researches some of the geometric shapes that are defined by polynomial equations in this tropical setting, which are called tropical curves. In particular, he works on studying what structures tropical curves can have, and on how to relate them to the more standard algebraic curves that we are used to. (July 2019)
---
Murad Mumtaz, Assistant Professor of Art, has been awarded a $6,000 Franklin Research Grant from the American Philosophical Society to support his project, "'Neither am I Hindu, nor Muslim': The Legacy of Poet-Saint Kabir in the Visual and Literary Culture of Early Modern Muslim South Asia." Professor Mumtaz will travel to conduct research at the British Library in London. (January 2019)
---
Daniel Turek, Assistant Professor of Statistics, has been selected to receive a 2019-2020 J. William Fulbright Foreign Scholarship. As a Fulbright Scholar, Professor Turek will travel to France to work with computational ecologists at the Center for Functional and Evolutionary Ecology. They will focus on developing new and scalable algorithms for fitting a diverse set of ecological models, broadly applicable across areas of ecology and environmental science. These tools will be made available as open-source software to benefit researchers worldwide. (January 2019)
---
Noah Sandstrom, Professor of Psychology and Chair of Neuroscience Program, received a $30,000 grant to support the purchase of equipment & supplies for honors neuroscience student research in his lab.  This is the seventh grant that the Groff Trust has awarded to Williams, supporting our neuroscience students. (May 2018)
---
Jacqueline Hidalgo, Associate Professor of Latina/o Studies and Religion, received a $40,000 sabbatical grant for researchers that will support her sabbatical leave during the 2018/19 academic year.  While on leave, Professor Hidalgo plans to finish her book Latinx Theologies and Religious Pluralism, which is already under contract with the Fortress Press/Rowman & Littlefield series, "Disruptive Cartographers: Remapping Theologies Latinamente" (ed. Carmen Nanko-Fernández and Gary Riebe-Estrella). (January 2018)
---
Pamela Harris, Assistant Professor of Mathematics, has been awarded a $6,000 grant through
the Mathematical Association of America's Tensor-SUMMA Program to support her continued work through her website Lathisms (Latinxs and Hispanics in the Mathematical Science). The primary goal of Lathisms is to help create a vibrant and diverse mathematical community where the depiction and participation of Latinxs and Hispanics accurately represent U.S. demographics by providing an accessible platform that features prominently the extent of the research and mentoring contributions of Latinxs and Hispanics in different areas of the mathematical sciences. (April 2019)
---
Marion and Jasper Whiting Foundation
Kris Allen, Lyell B. Clay Artist in Residence in Jazz Activities, Lecturer in Music, and Director of the Jazz Ensemble, has been awarded a $5,264 Whiting Foundation fellowship to support a planned research and cultural exchange trip to West Africa in December of 2019. Professor Allen will spend time observing and collaborating with musicians from the Ivory Coast and Ghana, particularly the Lobi and Senoufo communities in the Northern Ivory Coast. (April 2019)
---
Ngonidzashe Munemo, Associate Dean for Institutional Diversity

and Equity, Associate Professor of Political Science, has been awarded a $6,760 Whiting Foundation fellowship to enhance and improve his teaching of African politics to Williams College students by spending a month in residence at the University of Cape Town (UCT), South Africa. During Professor Munemo's 40 days in residence at UCT, he will learn from colleagues as he works on revising his courses and will also explore the possibility of bringing together UCT and Williams students in cross-continent, cross-campus, co-taught courses on African Politics. (April 2019)
---
Janneke van de Stadt, Professor of Russian, was awarded a $2,620 Whiting Fellowship to support her research trip to the University of Southern California (Los Angeles) where she will explore the G. Edward Cassady and Margaret Elizabeth Cassady Lewis Carroll Collection. Her research will assist her in developing a new course that looks at two areas in which Williams students have expressed curricular interest: children's literature and translation studies. This new course will focus on what is one of the most iconic texts targeted at children, Lewis Carroll's Alice's Adventures in Wonderland. (April 2018)
---
LeRhonda (Rhon) Manigault-Bryant, Associate Dean of the Faculty, Associate Professor of Africana Studies and Faculty Affiliate in Religion, has received a three-year $300,000 New Directions Fellowship to pursue substantive and methodological training in film studies and documentary filmmaking. As a New Directions Fellow, Professor Manigault-Bryant will attend New York University's Tisch School of the Arts, where she will pursue full-time training in film production during the academic year and complete an internship and further coursework during the summers. More information about this grant award and Professor Manigault-Bryant's research is available here. (April 2018)
---
Jessica Chapman, Associate Professor of History, was awarded a three-year $240,000 New Directions Fellowship to pursue substantive and methodological training in the field of anthropology. This training will aid her research related to the economic and cultural significance of Kenya's running industry. More information about this grant award and Professor Chapman's research is available here. (March 2016)
---
Matt Carter, Assistant Professor of Biology, was awarded a three-year $369,369 grant from the NIH to study the neural basis of appetite suppression. This grant will allow numerous undergraduates to use modern neuroscience tools to study how the brain regulates hunger. More information about this grant award and Professor Carter's research is available here. (September 2018)
---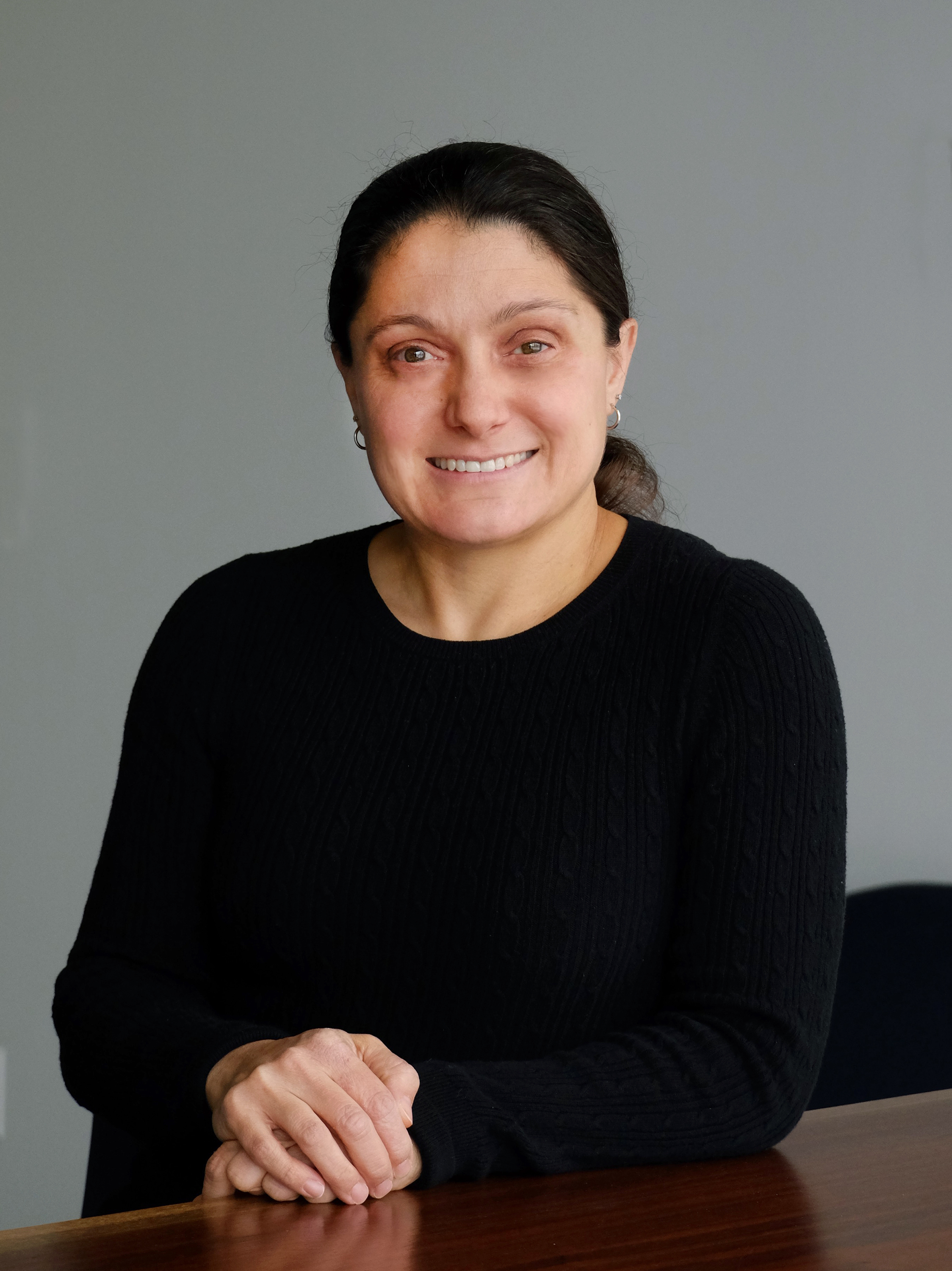 Jeannie Albrecht, Chair and Professor of Computer Science, received a $42,490 subaward from the University of Massachusetts at Amherst as part of a larger grant from the NSF. This four-year grant supports research on the development of utility-driven smart energy services. (September 2015)
---
Matt Carter, Assistant Professor of Biology, received a five-year $586,000 CAREER grant to support his research into sleep and wakefulness. More information about this grant award and Professor Carter's research is available here. (April 2017)
---
Charlie Doret, Assistant Professor of Physics, received a three-year $166,519 grant to support his research on thermal conductivity on the nanoscale level. (July 2017)
---
Stephen Freund, Professor of Computer Science, received a three-year $199,999 grant into ways to automatically synthesize high-performance concurrent software systems for multicore processors and multiprocessor hardware. Such software is currently written by hand—a process that is notoriously challenging and error prone. More information about this grant award and Professor Freund's research is available here. (July 2018)
---
Lisa Gilbert, Associate Professor of Geosciences and Marine Sciences at Williams-Mystic, received a $35,128 subaward from Carleton College as part as a larger grant from the NSF. This seven-year grant supports the STEP Center project, which is a collaboration between partners at several schools and organizations. Its mission is to (1) develop curricula that will dramatically increase geoscience literacy of all undergraduate students, including the large majority that do not major in the geosciences, those who are historically under-represented in the geosciences, and future K-12 teachers; and (2) increase the number of majors in the geosciences and associated fields by developing model programs to prepare a workforce that can address the challenges faced by modern civilization of living sustainably on the planet. More information on the STEP Center project is available here. (April 2016)
---
Pamela Harris, Assistant Professor of Mathematics, has been awarded a $550,885 grant through the National Science Foundation (NSF). This 5 year grant will focus on the application of combinatorial arguments and techniques to enumerate, examine, and investigate the existence of discrete mathematical structures with certain properties. The areas of interest for these applications are in algebra and number theory. This project establishes a Minorities in Mathematics Speaker Series (MIMSS) to promote the dissemination of minority mathematicians' research and to provide a venue where Williams College students can meet and interact with minority researchers invested in mentoring students in mathematics.
---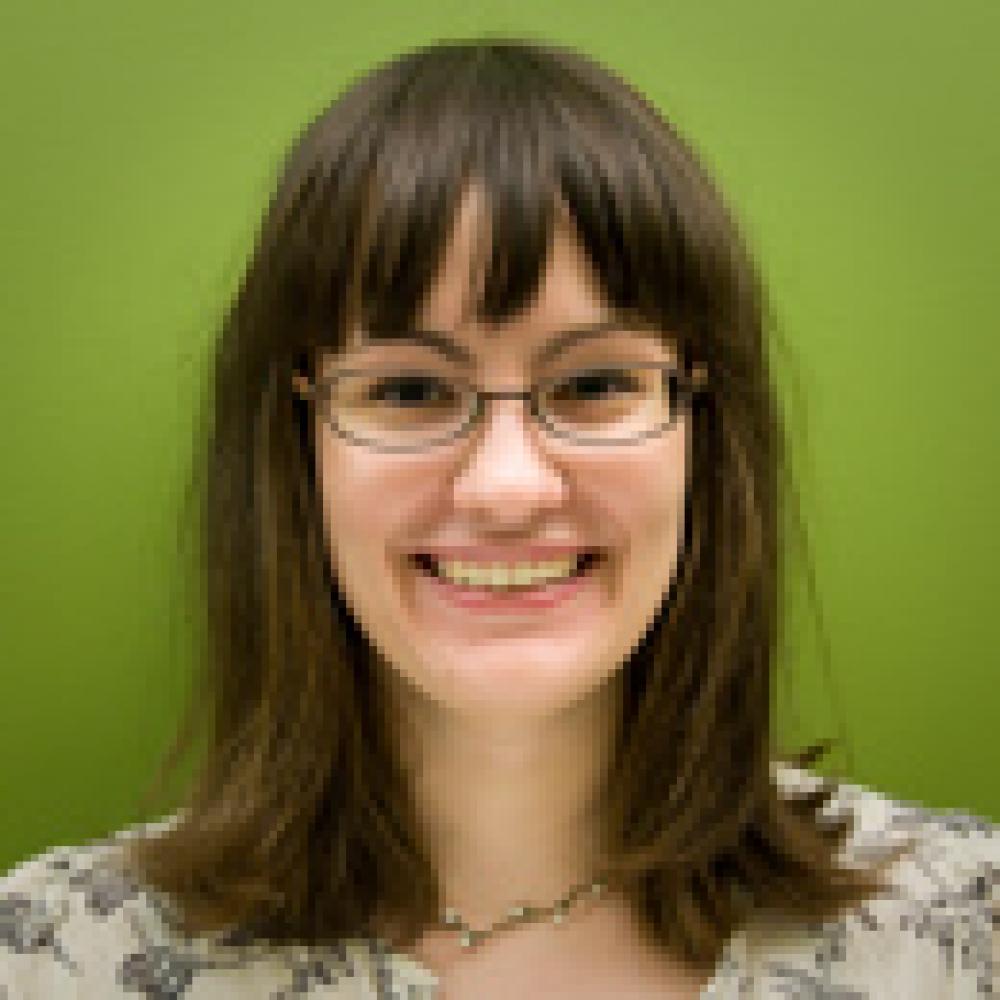 Iris Howley, Assistant Professor of Computer Science, has been awarded a prestigious grant from the National Science Foundation (NSF). The two-year grant totaling $150,474 will support Howley's research on the relationship between instructor and student understanding of artificial intelligence (AI) algorithms underlying educational technology, and how this algorithmic understanding impacts decision-making in learning contexts.  (April 2019)
---
Kevin Jones, William Edward McElfresh Professor of Physics, was awarded a three-year $131,876 subaward through the Joint Quantum Institute (JQI) at the University of Maryland, College Park. As a visiting researcher at the JQI, Professor Jones will study the noise characteristics of phase measurement devices based on non-classical light. He will theoretically investigate and help assemble cascaded amplifiers that are part of SU(1,1) interferometer designs.
Professor Jones will also continue the development and study of phase-measuring devices based on active gain media. He will take part in the design of experiments and assist students that are involved in these experiments, as well as help to maintain the lasers and optical equipment in the JQI laboratories. (September 2017)
---
Luana Maroja, Associate Professor of Biology and Chair of Biochemistry Program, received two grants totaling $137,315 in support of her ongoing research into evolutionary genetics. More information about these awards and Professor Maroja's research is available here. (July 2017)
---
Steven Miller, Professor of Mathematics and Cesar Silva, Hagey Family Professor of Mathematics, received a three-year $360,000 grant to support the SMALL REU program at Williams. The SMALL program is a nine-week residential summer program in which undergraduates from all over the U.S. come to investigate open research problems in mathematics. Around 500 students have participated in the project since its inception in 1988. (March 2017)
---
Steven Nafziger, Professor of Economics, received a three-year $110,266 collaborative grant for his research into corporate law and finance in pre-Revolution Russia. This grant will support Professor Nafziger's work with Middlebury College professor Amanda Gregg as they collect and analyze data describing Russian corporations prior to the October Revolution of 1917. This historical project speaks to the role that legal institutions, corporate governance, and finance play in the process of economic development. (June 2017)
---
Chad Topaz, Professor of Mathematics, received a three-year $202,524 RUI grant for his research project, which investigates two pattern-forming systems in nature. This project will investigate changes in large-scale, striped patterns of vegetation in semi-arid environments such as the Horn of Africa, to see how they may be indicators of climate change and desertification. It will also look at collective behavior that may arise when organisms interact, as in bird flocks, fish schools and insect swarms. More information on the grant can be found here. (August 2018)
---
Daniel Turek, Assistant Professor of Statistics, received a $74,820 subaward from the University of California at Berkeley as part of a larger four-year NSF grant supporting a research project that will develop software meant to enable scientists to learn more from complex data and to share new analysis methods more easily. (October 2016)
---
Professor Susan Godlonton received a $25,048 REALM grant to support her  "Constructing Migration Histories Data from Sudan" project. Professor Godlonton and her team will partner with the Secretariat of Sudanese Working Abroad to collect records on all migrants from Sudan, including details on their occupation, duration of migration, and education. Such detailed data are rare, and will help shed light on migration patterns between Africa and countries in the Gulf, which is a migration channel that has been largely understudied. (June 2018)
---
Amal Eqeiq, Assistant Professor of Comparative Literature, has received a $16,800 PARC/NEH Research Fellowship. Professor Eqeiq will use her fellowship to spend four months in Ramallah in Occupied Palestine conducting interviews, attending and analyzing live performances and festivals, researching in archives, and working on her book manuscript, tentatively titled, "Indigenous Affinities: Comparative Study in Mayan and Palestinian Narratives." (March 2019)
---
Tara Watson, Professor of Economics and Chair of Public Health, received a $55,000 US2050 grant for a one-year project that builds on her ongoing research, done in collaboration with Wellesley College economics professor Kristin Butcher (who is a subawardee on this grant), concerning the impact of immigration on the native-born elderly in the US.
The Peterson Foundation's US2050 initiative examines and analyzes the multiple demographic, socioeconomic, and fiscal trends that will shape the United States in the decades ahead. Engaging leading scholars in the areas of demographics, poverty, labor economics, macroeconomics, political science, and sociology, the goal of US 2050 is to create a comprehensive view of the country's economic and fiscal future — and the implications for the social and financial well-being of Americans. (March 2018)
---
Charlie Doret, Assistant Professor of Physics, received a $100,000 Cottrell Scholar Award for his research project on the study of thermal conductivity on the nanoscale level. This three-year award will be used to further Professor Doret's research and teaching and development as a teacher-scholar. (April 2017)
---
Tara Watson, Professor of Economics and Chair of Public Health, Lucie Schmidt, Professor of Economics, and Lara Shore-Sheppard, Kimberly A. '96 and Robert R. '62 Henry Professor of Economics, have been awarded a $74,991 grant through the Russell Sage Foundation. The grant will support their project, "Does Social Security Reduce Child Poverty and Boost the Academic Achievement of Low-Income Children?" Through this research, they aim to exploit a quasi‐exogenous source of variation in household income – Social Security eligibility at age 62 for an older relative – to measure the causal effect of a stable income source on child educational outcomes and to understand why such a  relationship holds. They are particularly interested in impacts on low‐income households, for whom Social Security income represents a bigger share of the overall budget. (March, 2019)
---
Frederick Strauch, Associate Professor and Chair of Physics, was awarded a one-year $60,348 grant for his research on high fidelity quantum logic operations with parametrically coupled transmon devices. A transmon is a type of superconducting charge qubit that was designed to have reduced sensitivity to charge noise. (January 2018)
---